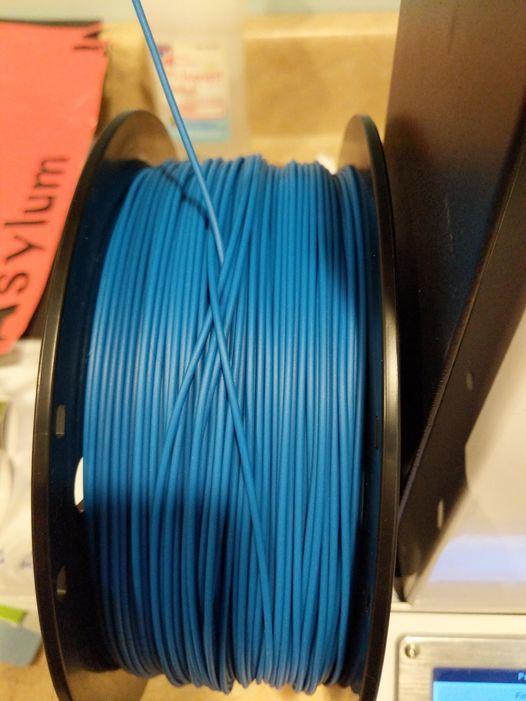 Realise Tangle and How to Avoid this issue
Monday, 30 November 2020

0

1898

0
some discussion about this issue, "tangle".

https://www.facebook.com/groups/Prusai3users/permalink/1004110206440127/
how this happened and how to avoid it ,
https://youtu.be/WlmCc-vRNr0?t=22s
please, anytime you don't print with filament, lock the filament end fixing to the hole on edge of spool. If you lost the end of filament to the bundle batch filament in spool, please check the end of filament if go a wrong regular with other coil .
You can solve this problem and make sure clear it ,like the video doing, https://youtu.be/lE9LchCtKL4
other articles about tangel,

https://www.matterhackers.com/articles/how-to-prevent-and-fix-filament-tangles,
From time to time, there are occasional users who say they have encountered Tangled, knot problems and blame them on the manufacturer. Just ask, how do manufacturers make tangled and knots in the process of producing filament? Can someone demonstrate it? Only image that , the spool jumped out of the machine, the thread was disconnected, and the thread flew back 20 meters from the extruder to the spool. Here, change the order of the adjacent threads, and then fly 20 meters to the extruder die. And no breaks even have been found in between. ,is it possible?
However,it can be simulated from the perspective of the user. He takes the thread from the hole of the spool and inserts it into the feed hole of the extruder. If accidentally, the thread slips off the finger and falls into the coiled wire harness in the spool. Inside, couldn't find the end of the thread at once, so grabbed the coil and pulled it out. Have you made sure that the end of the filament is not confused order arrange with other coils? Then insert the filament end into the extruder inlet, as the printing time, more and more tight, until serious problems occur.
Once upon a time, I had the same problem, after I figured it out why it happend, I never had the same issue anymore.